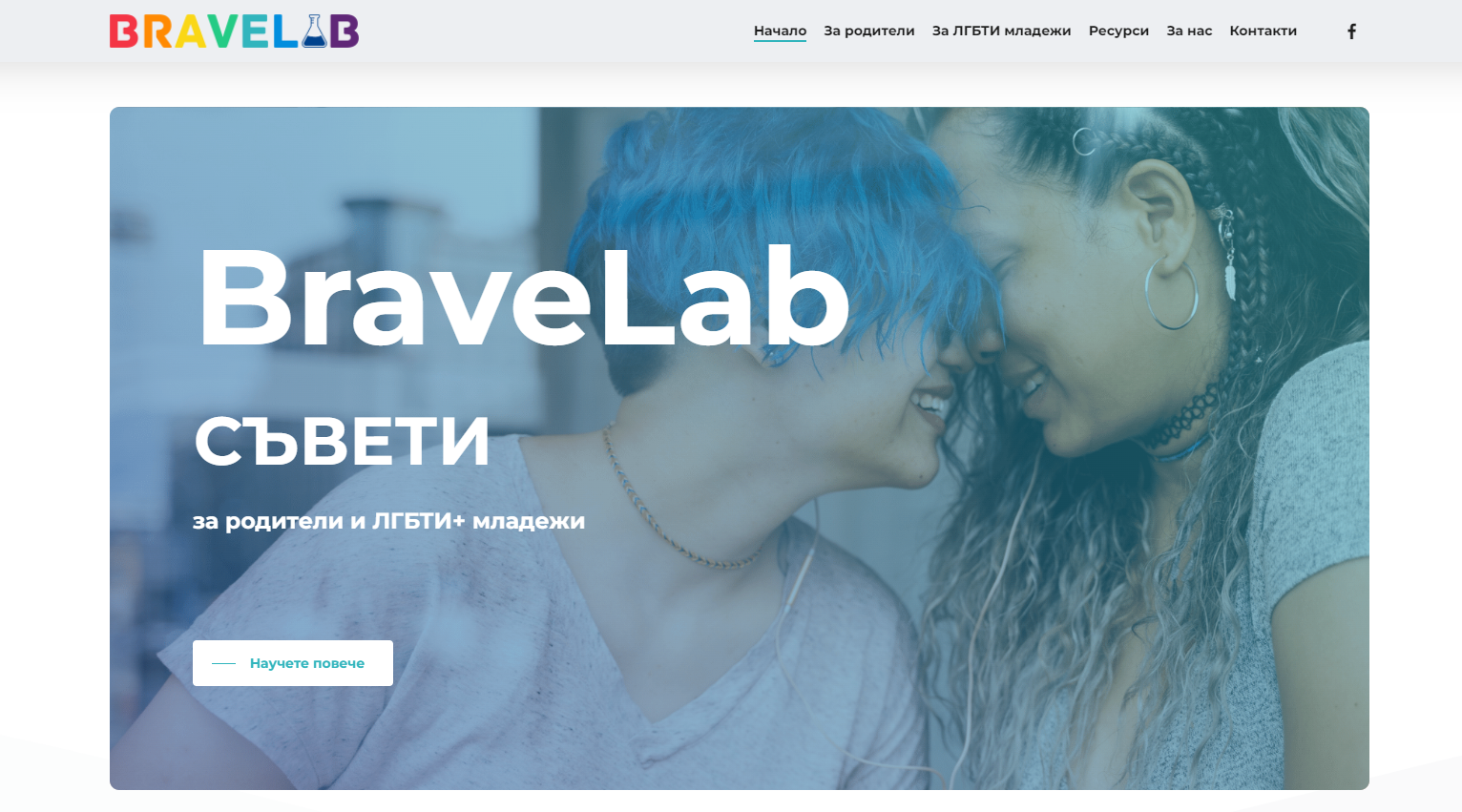 Bilitis Foundation-facilitated community group for LGBTI+ youth aged 14-29 launches first web portal for help and advice for LGBTI+ youth and their parents.
In the website www.bravelab.bilitis.bg you will find information and useful resources for both LGBTI+ youth and their parents. The topics you will find on the page are related to awareness, disclosure, health, lifestyle and communication. Parents will also find helpful articles on how to accept, communicate with and support their LGBTI+ child while helping them in their steps to a full and happy life. Parents will learn more about what it means to be gay, lesbian, bisexual or trans. They will get help in their journey towards acceptance of people with different sexuality or gender identity and understand how to be a good ally to LGBTI+ people. Youth will receive valuable tips on coming out, acceptance and communicating with family and friends. They will learn more about what it is like to be an LGBTI person in Bulgaria, how to discover their community and be their most authentic self..
The reason why we created BraveLab is precisely because correct, structured and useful information on topics related to the LGBTI+ community in Bulgarian is extremely scarce. Many of the young people in the group felt the greatest lack of useful materials to help both their awareness and disclosure and in communicating with their parents, so safely sharing information about their sexual orientation and/or gender identity became a top priority for BraveLab participants.
The BraveLab web portal was created entirely through the work of members of the youth group, and as an additional information resource the group produced three videos showing the main areas of the site: Videos of conversation between LGBTI+ youth. Video with tips for parents. Presentation of the BraveLab platform.
The BraveLab website is part of the Rainbow Hub project, implemented with financial support from Iceland, Liechtenstein and Norway under the EEA Financial Mechanism..