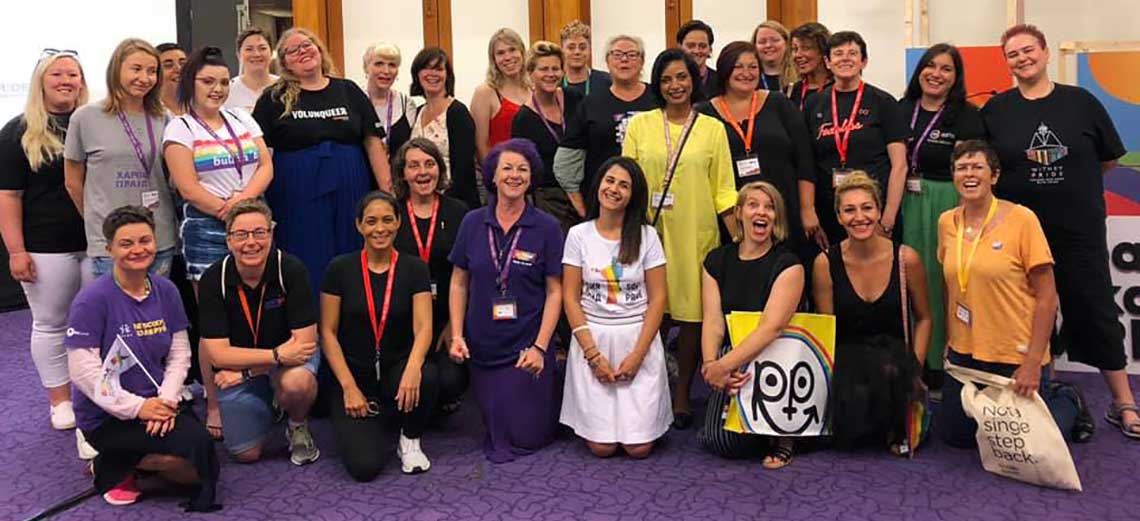 More than 160 representatives of over 50 member Pride organisations gathered in Bilbao between Septеmber 20 and 22 for the biggest ever Annual General Meeting of the European Pride Organizers Association (EPOA). One of the goals of the conference was to elect four new members to the Board of Directors and we are delighted to share that the position of Secretary was unanimously assigned to the Executive Director of Bilitis Lilly Dragoeva!
"I am extremely happy with the great recognition and the vote of confidence. I believe that the presence of more Eastern European activists in such leadership positions is a sign that European Prides place human rights protection at the forefront and understand the importance of showing solidarity with our region. My main focus over the next two years will be to support the development of the Balkan prides", Lilly said immediately after the results of the vote were announced.
The Balkans were indeed a major focus throughout the conference. Organizers of Thessaloniki Pride, Skopje Pride, Belgrade Pride and Sofia Pride have announced their plans to work together to create an annual Balkan Pride – an initiative aimed at increasing the visibility of equality marches among Balkan countries and focusing on regional cooperation. This step comes right after the last two Balkan countries celebrated their first pride marches in the summer – North Macedonia and Bosnia and Herzegovina.
The culmination of the 3-day event and the big story is the outcome of the vote on EuroPride 2022, in which Belgrade Pride were the winners. The competition was really disputed, with four candidates competing to host EuroPride 2022 – Barcelona, Belgrade, Dublin and Portugal. After an excellent performance by all participants, the General Assembly proceeded to vote and, with an overwhelming majority, 71% designated Belgrade to host EuroPride 2022! This choice comes just two years after EPOA voted in favour our colleagues from Thessaloniki Pride to host EuroPride 2020.
***
The European Pride Organisers Association (EPOA) is the network of European lesbian, gay, bisexual, transgender and intersex (LGBTI) Pride organisations. It was founded in 1991 in London as a joint initiative of the Prides of Amsterdam, Berlin and London. Over the 28 years that followed, EPOA has consistently grown and now has more than 130 member organisations across Europe.