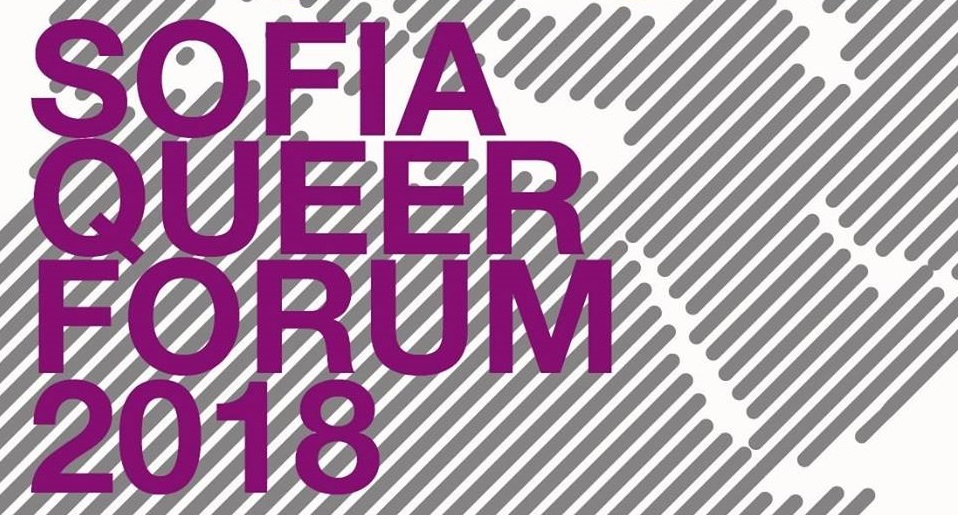 Bilitis is a partner of Sofia Queer Forum, and supports its organizing on annual basis in the last few years, by means of providing administrative support. Link to their Facebook page.
Sofia Queer Forum has already established itself in the Bulgarian (and international) artistic and intellectual scape since 2012. It is an event where questions of gender and sexuality are intertwined with other social topics and identity politics that engage our contemporary society as a whole. So far SQF has had 5 editions (2012, 2014, 2015, 2016, and 2017) and has invited two external curators, as well as featured and invited more than 45 artists from both Bulgaria and abroad. Our focus is to stimulate the production of Bulgarian LGBT- and queer-sensitive art and situate queerness in the Balkan/CEE context.
Sofia Queer Forum 2018 will be organized around the following key question:
How is the concept of "queer" and the queer identity being re-thought during a time of increasing austerity and poverty, growing racism and nationalism (including homo-nationalism), social segregation and discrimination?
Is the concept of "queer" and the queer identity part of larger emancipatory social movements against the "imperialist lifestyle model of the North West?" Are queer movements and discourses part of a collective solidarity process and struggles for better life and equal (political and social) rights for all?
Nowadays we cannot think about sexual identity as a single issue. The acceptance of different sexual identities and their normalization, isolated from the issues of class, ethnicity, social and national belonging is in the interests of neoliberalism and capital, which create space only for the disciplined, ambitious, "beautiful and smart" people/property owners to reproduce themselves, regardless of their sexuality. The aggression and the repressive disciplinary politics against the transgender and intersex, the poor, the refugees, the migrants (without documents), the Roma, the unqualified workers, and the people who protest for the rights of the above is obvious and continues to dominate.