Together Against Hate Conference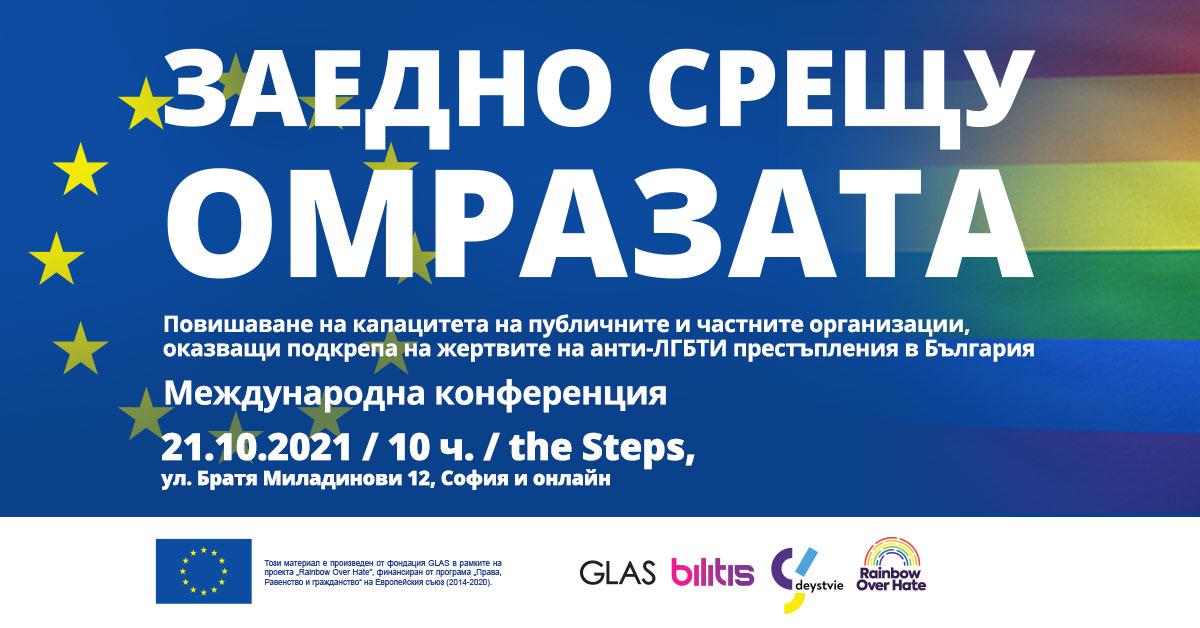 Partners
Bilitis Foundation, LGBTI Youth Organization "Deystvie"
Increasing the capacity of public and private organizations providing support to victims of anti-LGBTI crimes in Bulgaria.
Oct. 21, 2021, 10 a.m., the Steps, 2021 12, Sofia and online
Bulgaria is one of the few EU Member States where hate crimes based on the victim's sexual orientation, gender identity or gender expression are not recognised in law and are not effectively prosecuted..
The international conference "Together Against Hate" will aim to focus public attention on anti-LGBTI hate crimes and gather expert opinions on how to address them. The discussion will bring together different perspectives on a phenomenon that is increasingly at the centre of public attention in Europe. You can follow the event and live on Facebook.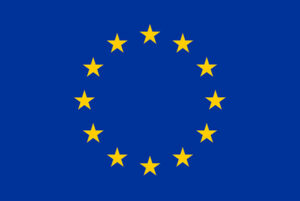 The event is part of the Rainbow Over Hate project, funded by the Rights, Equality and Citizenship Programme of the European Union (2014-2020), whose objectives were to assess the applicability of Directive 2012/29/EU in Bulgaria to the needs of LGBTI people in the country, to make various recommendations on the transposition of the Directive and to inform the European Commission about violations of European law. Other missions of the project included capacity building for professionals in direct contact with victims of hate crimes, raising awareness of homophobic and transphobic hate crimes and incidents and their consequences both within and outside the LGBTI community, etc.