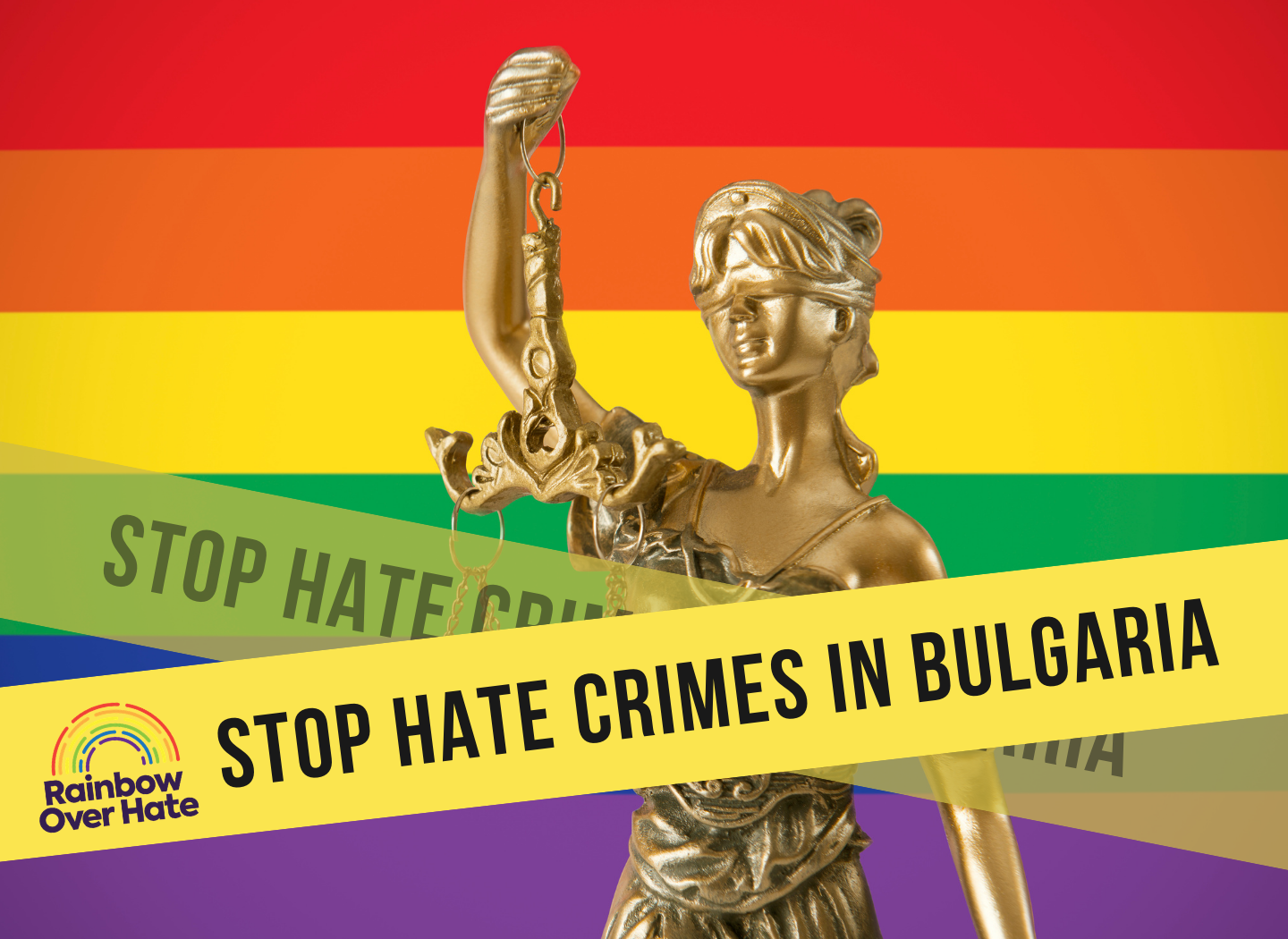 ТWe need to act now and put anti-LGBTI hate crimes high on the agenda of Bulgaria's new Justice Minister.
Homophobic attacks on teenagers in October 2020, reiterate the need for adequate criminal law measures against attacks based on sexual orientation and gender identity.
ЗUnfortunately, there is a long history of neglect of this topic in Bulgaria. After the murder of Mikhail Stoyanov, the Ministry of Justice proposed a draft new Criminal Code, changing the archaic Bulgarian criminal legislation, which was approved by the Council of Ministers and submitted to the Parliament in 2014.
Despite several publicly reported instances of homophobic attacks in recent years, this project to identify sexual orientation and gender identity as protected characteristics has not made much progress in the National Assembly. Human rights organizations have even seen a regression in the field.
The Bilitis Foundation, the oldest active LGBTI organization in the country, together with its partners in the Rainbow Over Hate project, the GLAS Foundation, the LGBT youth organization Deystvie, and partners such as the Bulgarian Helsinki Committee, have been raising this issue publicly for years. The issue has also been raised in many reports of international NGOs, in several of the recommendations of the UN and the Council of Europe, the OSCE, and before the European Court of Human Rights.
However, to date, the Ministry of Justice – as the institution with the legislative initiative – has done nothing to fulfil its obligation. After the latest case of an organised group "cleansing" a park in the city of Plovdiv of gay people, four Bulgarian human rights organisations requested a meeting with the Minister. To date, there has been no response.
It is therefore crucial for the LGBTI communities in Bulgaria that this issue is addressed with priority by the Bulgarian Government. Therefore, we need to put pressure on the new Government that will be established after the upcoming parliamentary elections in April 2021.
To the Minister of Justice:
LGBTI* people in Bulgaria deserve guaranteed protection, adequate and proportionate to the specific violence directed at them because of their identity.
The Ministry of Justice MUST respond to the demands and recommendations of Bulgarian LGBTI organisations and the Bulgarian Helsinki Committee, must start discussions on concrete actions in response to the violence we are witnessing, and must start working on amendments to the Penal Code to include sexual orientation and gender identity as grounds for harsher punishment in crimes.
---