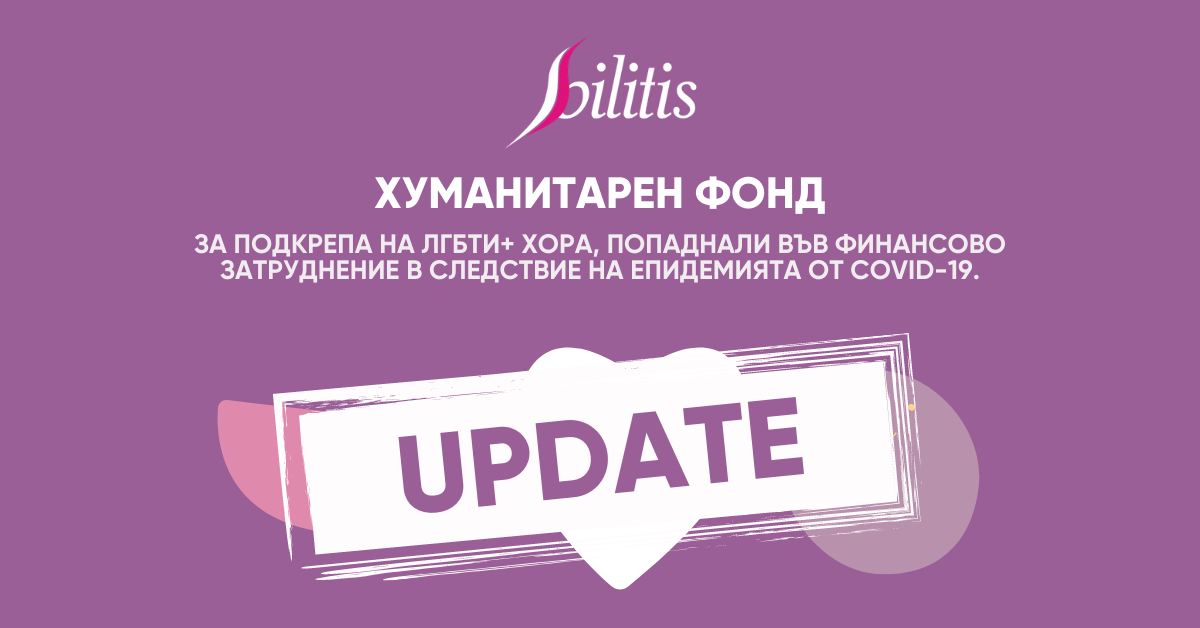 We are happy to announce that we have been able to support members of the LGBTI+ community affected by the COVID-19 crisis through our Humanitarian Fund. This not so happy but important news shows the importance of community solidarity and mutual support among us!
In the first two phases of the Kovid Humanitarian Fund, we were able to help 12 people from the community in these difficult times. With a total budget of 3140BGN we were able to provide them with medicine, funds for bills, rent and food.
The Humanitarian Fund supported representatives from all LGBTI+ sub-communities. We will not disclose the names of those who received support, but we can share that among them there are including lesbian, bisexual, gay men, trans and intersex people of different ages and locations.
It is important to note that our support continues as we try to be in solidarity with those most in need of support. Some of the beneficiaries suffer from chronic and cancer diseases, which causes additional costs for treatment and medication. Unfortunately, many of the beneficiaries do not maintain good relations with their family because of homophobic and transphobic attitudes, which leaves them without family support during this difficult period.  This problem puts them at even greater risk of exclusion and lack of support.
The Bilitis Humanitarian Fund initiative will continue with a third edition to be announced very soon. Until then, know that if you need support, we are here to listen!
Let's be in solidarity!