'On the Table' is a motion-verbatim ( a documentary-type storytelling based on real-life stories that are narrated with the aid of headphones attached to real-time actors) which explores the experiences of representatives of LGBTI + community, particularly to gay women and gay men.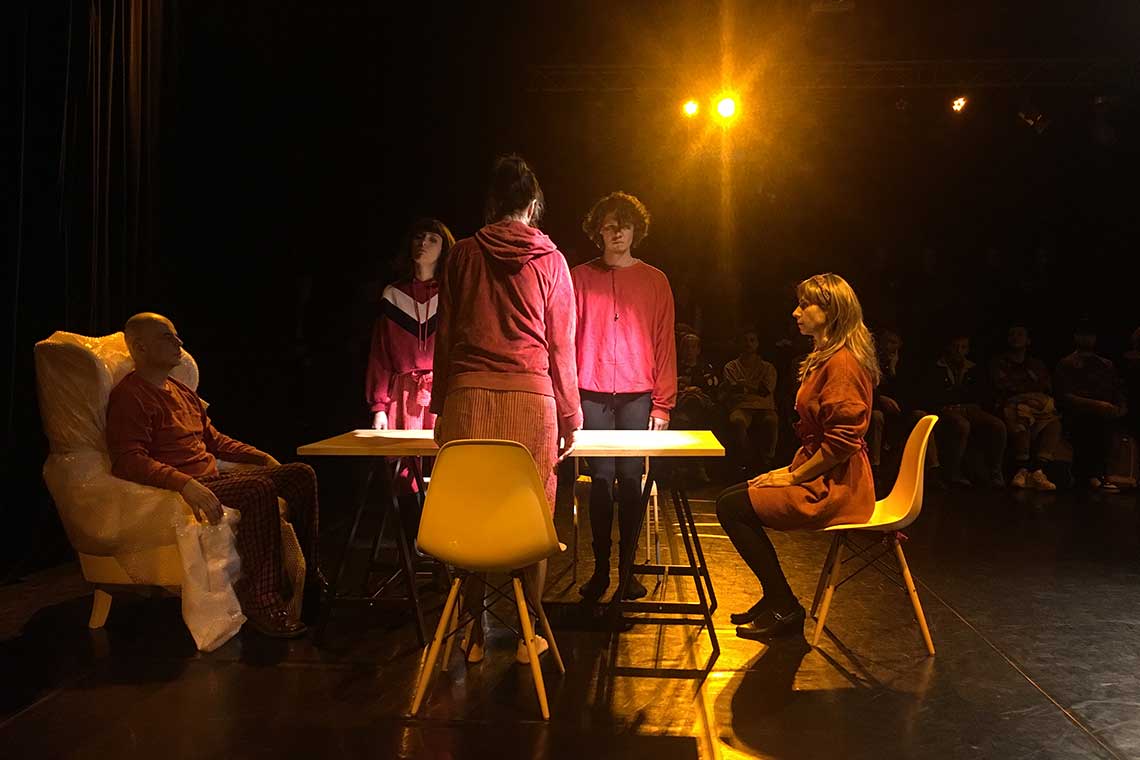 Director Constanza (in a creative duo with Daniel) starts working on similar projects with the most familiar to the queer community named 'Pride' , which was previously featured in the then functioning Red House and recreated the feelings and experiences of participants in the first Pride in Bulgaria. The stage décor of the Stage Derrida includes a table with six chairs, one of which is clad in plastic at the beginning of the show (and the bottom reveals the colors of the rainbow at its end), with the actors wearing red clothes and each expressing what he tells , in words and with experimental dance moves while interweaving across different scenes.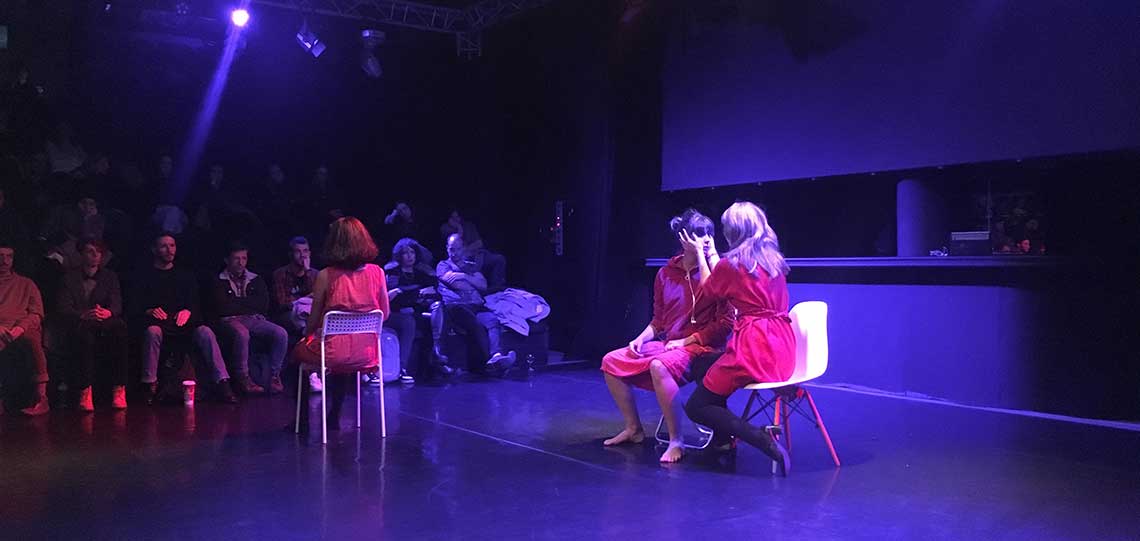 The stories in the play recreate the awareness/revelation moment, disclosure, and acceptance of sexual orientation, the periods during which the emotional being goes through to understand it and to perceive it as part of itself, and to what extent language recognizes and communicates these feelings correctly over the years. Last but not least, the entry of the 'alien' and 'outsider' as the engine of events, which metaphorically violates the integrity of the family cosmos and symbolizes the refusal of the family to accept sexuality as intrinsic rather than 'imposed'.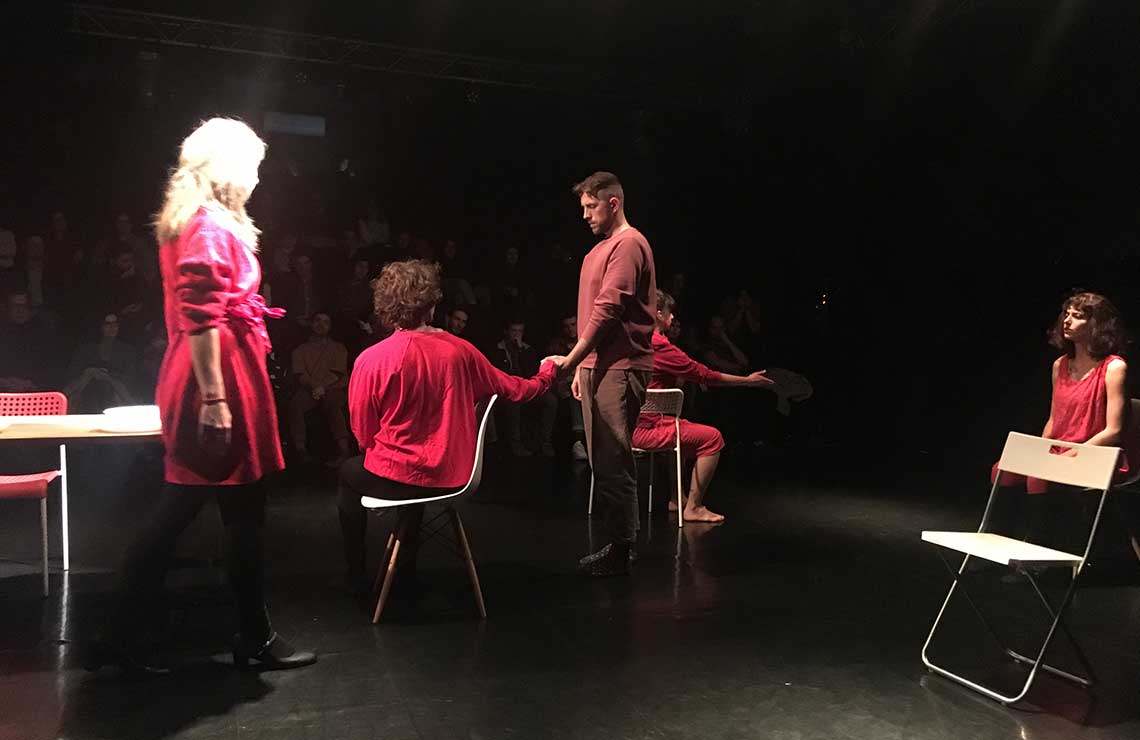 'On the Table' impresses with its poetic expression, inspired and incorporating the creative works of the poet Nikolay Atanasov, as well as with its deep emotional attachment with which the characters seek, defend their strength and their faith and protect their identity. This is an intimate tale that is open to interpretation both by its end and by anyone with whom the audience can identify or with the attitudes it can choose to embody. Visually, the performance is minimalistic, with a light music and light layout and mainly relies on words and movements to convey unspoken values ​​and conflicts during family discussions and expression in society.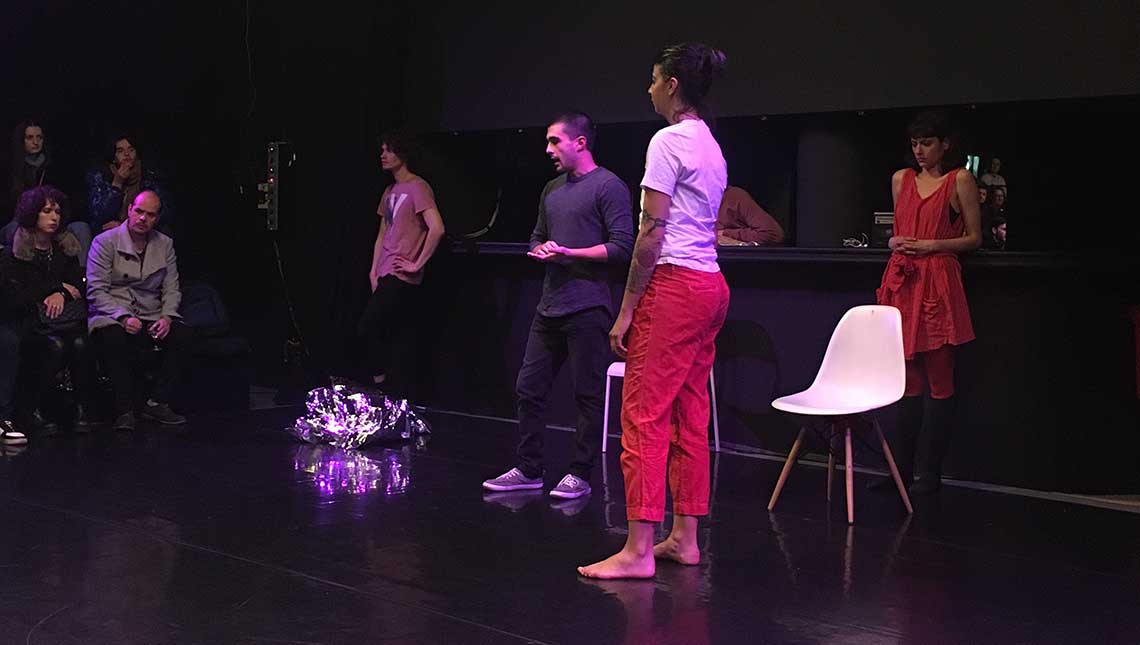 The sense of community is not as strongly advocated as the rigorous individual perceptions are, however, we often understand that different priorities and vicissitudes do not always mean a completely different path, and the most important is a supportive environment of trust and hope. The topics are about sincerity against self-preservation, labels through which people find themselves, discoveries and sharing, changes in relationships between family members before and after disclosure, tension with prejudice, and love against rejection and the ego.