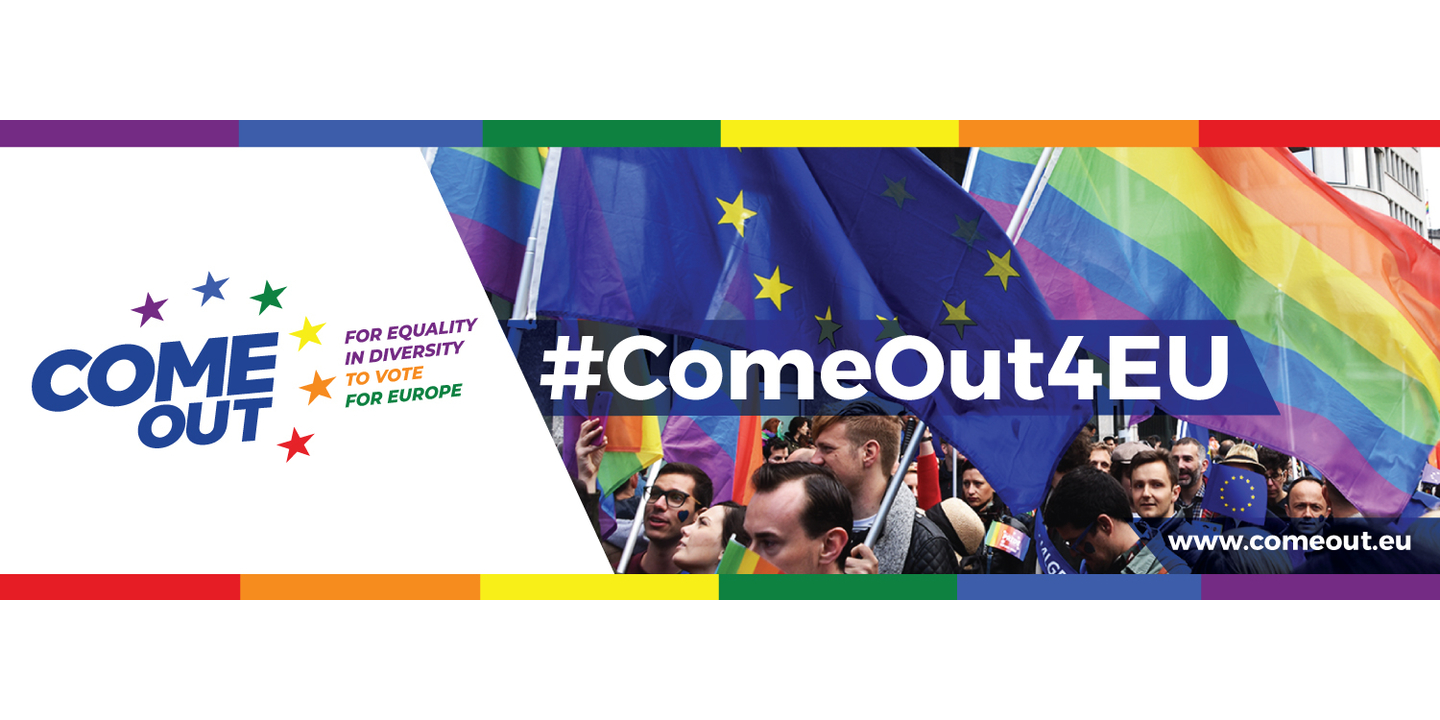 On Europe Day, May 9, 2019, and on the eve of the European Parliament elections, the Bilitis Resource Center organized a discussion on the right of free movement of families with same-sex partners within the European Union. The main focus of the event was the discussion with MEP candidate – Toma Belev, longtime human rights activist for LGBTI people, Bilitis founder – Monika Piskankneva, and Zaritsa Georgieva of the Green Movement, moderated by Juliana Metodieva, editor-in-chief the Marginalia Human Rights Platform.
The moderator commented that the value of fighting for the rights of the "others" in Bulgaria was one of the most important conditions for building an active civil society during the transition years. The focus of the conversation was on accepting and solving the problems of same-sex couples in Bulgaria at the legal level, by pressure on politicians to fulfill and know their obligations and not to run away from topics related to the violation of the rights of minority groups in Bulgaria due to fear and misunderstanding. The positive experiences of the German Greens were presented, which set the successful model of uniting different causes under the common denominator of the fight for the protection of the rights guaranteed by European law.
During the discussion, Monika Pisankaneva spoke about the ILGA-Europe ComeOut campaign during the 2019 European Elections, which calls on MEP candidates to protect human rights. "The fundamental values ​​on which the EU is founded – respect for human dignity and human rights, freedom, democracy, equality and the rule of law – are called into question. That is why Bilitis calls on the candidates for MEPs to "out themselves" by signing a public promise, thereby committing themselves to strengthening the protection of EU law and policy for LGBTI people, to give voice to the voiceless communities and maintain an active dialogue with LGBTI activists and organizations," Monika Pisankaneva appealed.
Provoked by Ms. Pisankaneva's appeal, after the end of the meeting, Mr. Toma Belev of Democratic Bulgaria signed the ComeOut Pledge promising to work as an advocate for the rights of LGBTI people if elected to the European Parliament.
[vc_images_carousel images="3244,3243,3242,3241″ img_size="large"]