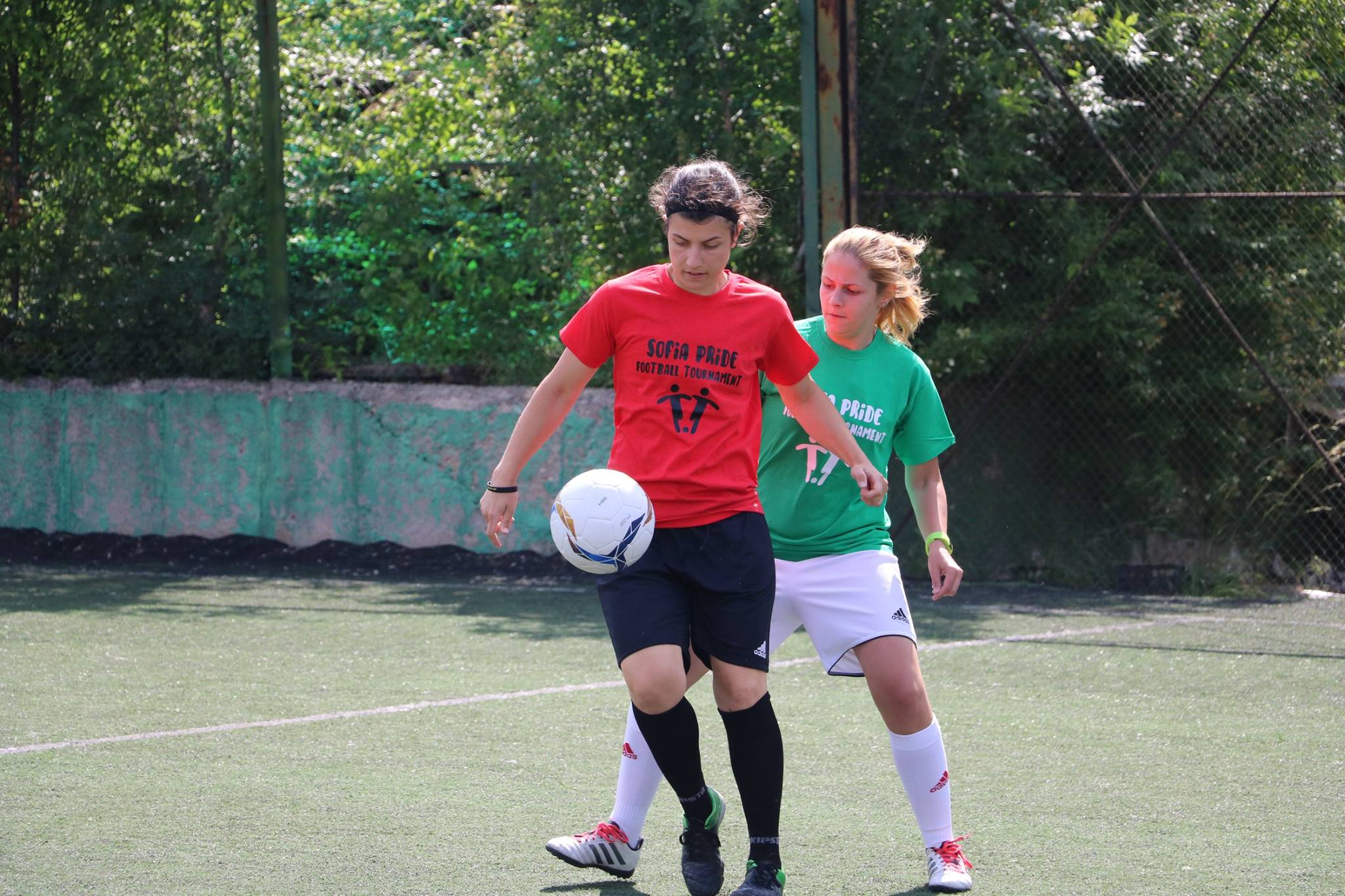 – Who are the Football Radar and what is your mission?
Football Radar is a company that unravels the football game at a scientific level with offices in London, Liverpool and Plovdiv. The company was founded with one clear mission: to become the smartest company in football. Our expertise results from a qualitative methodology that sets us apart from other football analysis companies. We apply structured evaluations of every event and movement in the game, then distill these in our advanced quantitative models. This means that our output is not just data, but decisive insights that are natural and relatable, enabling our clients to make smarter choices.
– Why do you support the 2019 Sofia Pride Football Tournament?
Since FR's inception, we have prided ourselves on having an inclusive culture. We have always prioritised to be a workplace where many different people can work alongside each other free from discrimination. Being involved in a field that has not so great practices when it comes to discrimination, we believe it is really important to state clearly where we stand, through what we say and how we act.
– How does inclusive working environment contribute to your company's success?
Sports and especially football are still facing a lot of challenges when it comes to established non-discrimination practices, at Football Radar we are proud with our diverse team. We truly believe that giving all our employees the chance to feel comfortable enough to express themselves is an essential factor for reaching our company goals.
– Would you encourage other businesses to support events from the Sofia Pride calendar?
Definitely, we trust that every employer should be able to see the benefits from creating a working environment free of discrimination, and with openly announcing these policies and support they will give a chance to their employees who might be part of discriminating groups to feel free to express themselves and give 100% in their jobs, rather then feeling stressed and anxious all the time.
– What is your message to the LGBTI people in Bulgaria?
Football has made strides in recent years when it comes to tackling various forms of discrimination, but there are still many challenges to overcome within our field when it comes to diversity and inclusion, especially when it comes to LGBT+ people. We at Football Radar are proud to have a clear stance and work towards are more excepting working environment for all LGBTI people.