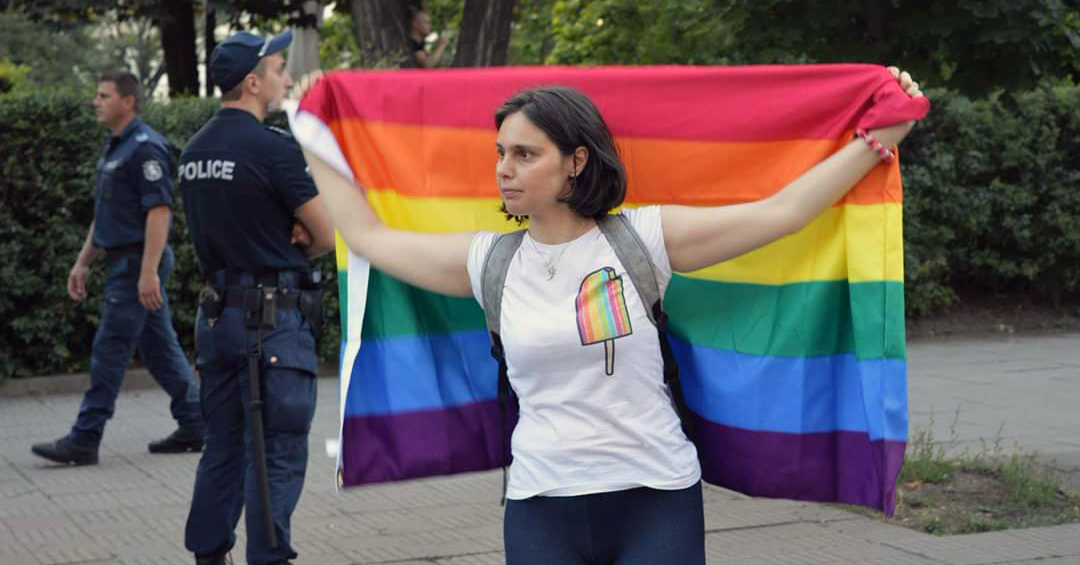 In this article we will introduce you to the heroes behind our support groups. We proudly present you the facilitator of the "LGBTI Families" group –  Veneta Limberova.
Who are you? Introduce yourself.
Hi! My name is Veneta, in the last few years I have been mainly occupied with LGBTI activism, being a parent to a child (almost a teenager now) and discovering the wonders of life.
What made you step up for LGBTI causes?
Like most of us, I started because I was personally related to the cause and that was my fight. I wanted to be able to communicate with more people from the LGBTI specter, who have kids, I wanted my kid to know more parents, who are LGBTI and for her to not be the only child, that has two moms and whose family model is different than the common one.
I strongly believe that social change depends on each and every one of us. As bizarre as this might sound to a vast amount of people in our society (including people from our community), it's still a luxury for us, LGBTI folks, to be able to live freely, accepted, without violence, without fear, without limitations, without the feeling that we are second hand people. What drives me and pushes me to keep on doing my job every day, is my strong desire to contribute to the balance of justice and equality for LGBTI people in Bulgaria being restored, or should I say, created.
Of all the topics concerning your work as an activist, which one is your favorite and why?
The deepest connection I have is with the work I do, that is related to LGBTI partners, families, our kids and the rights that we have in those situations or the ones that we don't, but which we should have. That is most likely the case due to my personal story and, I guess, it's also because of the fact that thanks to my work I very often meet lots and lots of wonderful families and their kids, who show great courage, in spite of the fear or the insecurity and the discomfort, to be themselves every day of the week, thus allowing society to 'see' them. (And why not getting the laws 'to open their eyes', too).
If you weren't an LGBTI rights activist, what would have you been doing with your life instead?
Hard question. I ask myself the same thing sometimes. Years ago, I wanted to work at a car wash. Later, there was this period, when I was playing the violoncello. Back then I dreamed of a musician's life. Right now, due to spending more time at home, I started making homemade bread with sourdough, but I am ok with this being just a hobby.
Whatever I do and whenever I do it, it will always be aimed towards the goal of making all our lives better – to ease the burdens we carry, to fill our lives with more joy and happiness.
If you could say something to the 12-year-old you, what would it be?
I love you!